Everyone is welcome to Shop at the Co-op. We are not a "Members Only" store.
Read Lainie Steelman's Nov. 29 article about supporting small businesses in the McDonough County Voice.
The Macomb Food Co-op started several years ago as an online market place, and in April opened a brick-and-mortar store after surpassing its membership goal. The food co-op offers ownership shares for a fee of $100 per share, payable in quarterly installments, but anybody can shop in the store.

The Macomb's Food Co-op's biggest challenge over the past year, according to Kepple, has been one often faced by small businesses: Letting people know they are there as an alternative to the large chain stores.

"Our biggest challenge is letting people know that everybody can shop here," (Crystal) Kepple said.

"You don't have to be a member, and a lot of people don't realize that about a food co-op. I think a lot of people just feel like the name means something specific like membership-only."
Click to read more.
---
The Macomb Food Co-op is dedicated to selling local and regional fresh food and locally-produced items. We have two ways in which we are achieving this goal:  a weekly Online Market that connects local producers to consumers, and the Store at 211 S. McArthur (at the corner of Washington and McArthur).
Hours:
Sunday – Closed
Monday – Closed (Online Market Closes at 9 a.m.)
Tuesday – 9 a.m. to 6 p.m.
Wednesday – 9 a.m. to 7 p.m. (Online Market Pick-up from 4-7 p.m.)
Thursday – 9 a.m. to 6 p.m.
Friday – 9 a.m. to 5 p.m. (Online Market Opens at 5 p.m.)
Saturday – 10 a.m. to 1 p.m.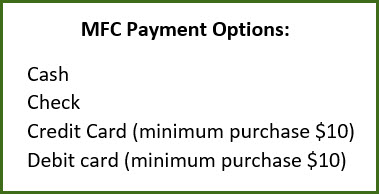 The Macomb Online Market is open for shopping each week from 5 pm Friday until 9 am Monday. Orders need to be placed during the weekend and are then picked up on Wednesdays between 4 and 7 pm. Access the Market by clicking on the Shop Online This Weekend link on this page.  A community member may shop as our guest for one month. After that, he or she will need to join the Co-op by purchasing a $100 owner share; an installment payment plan is available. Owner forms can be downloaded at the Become an Owner link on the menu bar above or can be picked up at our store location in Macomb.
Payment options are cash, check, or credit card ($10 minimum). Products currently available include:
Fair-Trade Organic Loose Leaf Tea, and Whole Bean Coffee (And we have a grinder!)
Fair-Trade Organic Chocolate
Organic Nuts and Dried Fruits, Bulk Grains, and Spices
In-Stock Local Grass-fed Beef and Free-Range Whole Chickens
Local Yogurt and Honey
Warm & Cozy Alpaca Socks
Anyone may shop at the store, but we have a wider variety available online. One of the benefits of becoming an owner is a 20% discount on fresh produce. Become an owner today! Co-op owners also have a vote and a voice in the future of the Co-op.
If you would like to volunteer on a Co-op committee, at the Online Market distribution, or at the store, email us at info@macombfoodcoop.net or call 309.255.5572.