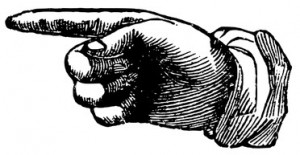 Please join us for a Special Owners' Meeting:
When: April 23, 2015, from 5-7 PM
Where: The Old Dairy (210 S Lafayette St.)
The board will be providing updates on important co-op events and changes, results of the survey feedback you've provided, our plans for the future.  We'll also be making a major announcement that you won't want to miss!  Door prizes (delicious local food) will also be given to some lucky attendees.  Mark your calendars!  We'll see you there!
---
The Macomb Food Co-op is dedicated to opening a store that will sell local and regional fresh food and locally-produced items. Until that is a reality, we have developed a weekly Online Market that connects producers to consumers and keeps us on track for achieving our end goal of having a store. The Online Market has increased our Co-op ownership and has allowed us to develop working relationships with local producers.
The Market is open for shopping each week from 6 pm Friday until 9 am Monday. Orders need to be placed during the weekend. Access the Market by clicking on the Shop Online This Weekend link in the upper right of this page.
A community member may shop as our guest for one month. After that, he or she will need to join the Co-op by purchasing a $100 owner share; an installment payment plan is available. Owner forms can be downloaded at the Become an Owner link on the menu bar above or can be picked up at our office in Pumo Insurance, 19 E. Side Square, Macomb.
If you would like to volunteer on a Co-op committee or at the Online Market distribution, email us at info@macombfoodcoop.net or call 309.255.5572 or 309.255.5094.